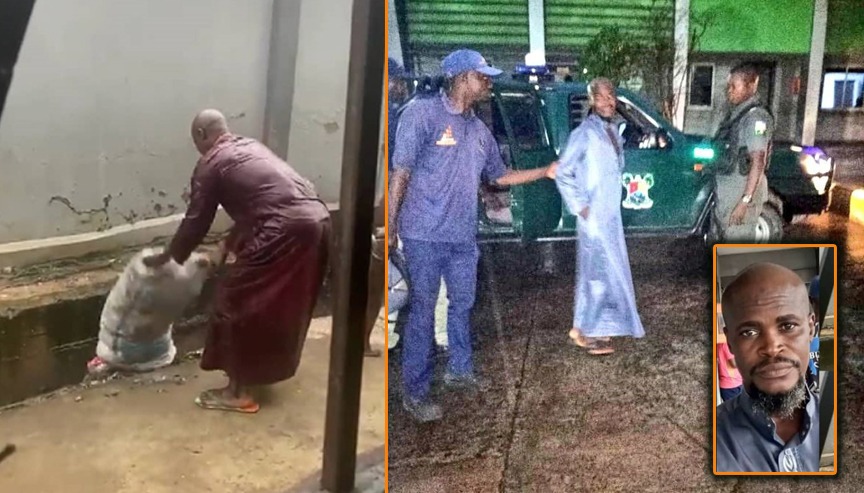 MAN IN TRENDING VIDEO, CAUGHT DUMPING REFUSE IN DRAINAGE CHANNEL AT IKEJA, ARRESTED, PROSECUTED
The man in a trending video, caught empting his refuse bag in the drain during rainfall, on Sunday, at Jogunosimi Street, Ikeja, has been arrested at his residence, #9, Imalegbaalafia Street, Alausa, Ikeja.
The man, Mr. Mukaila Ismail Gado, was arrested at his residence by LAWMA enforcement team, shortly after he committed the infraction, and has been prosecuted, in line with the Environmental Laws of Lagos State.
We advise the general public against reckless waste disposal and environmental violations, as serious sanctions await culprits.