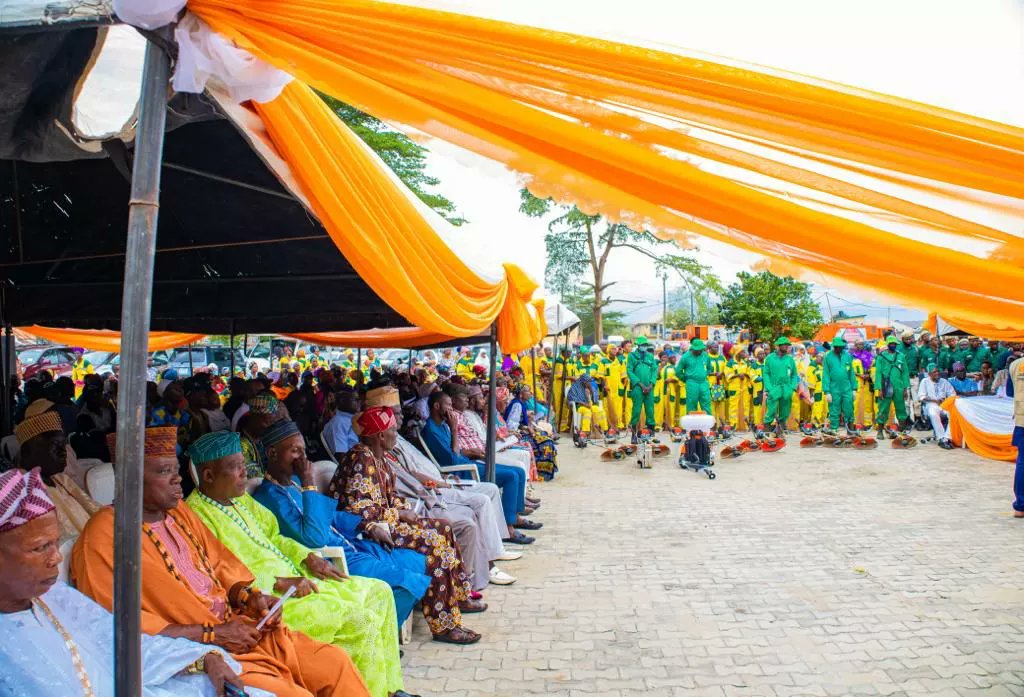 LAWMA'S WASTE CONTAINERIZATION CAMPAIGN GOES TO LEKKI, IBEJU LEKKI LOCAL COUNCILS … Residents tasked on attitude change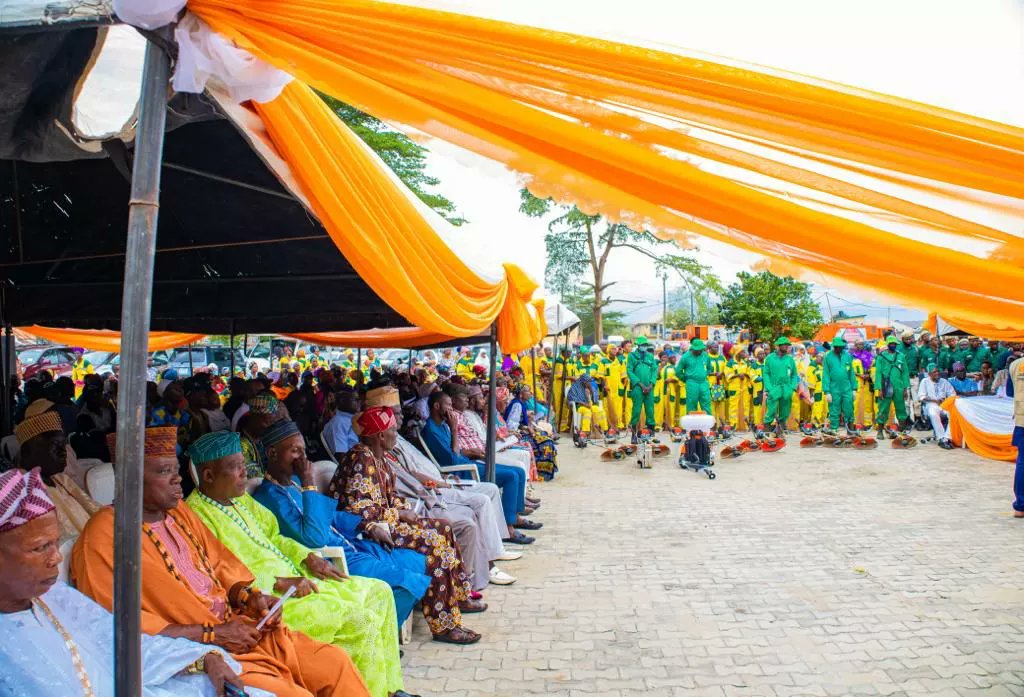 Residents of Lekki and Ibeju Lekki Local Councils, have been advised to acquire waste bins, for the containerization of their waste, pending evacuation by the PSP operators.
The advice came from the Managing Director/CEO of the Lagos Waste Management Authority, (LAWMA), Mr. Ibrahim Odumboni, during a stakeholders' meeting held respectively, at the secretariats of the councils.
Odumboni who was represented by LAWMA's Executive Director of Finance, Mr. Kunle Adebiyi, noted that a major cause of waste migration and indiscriminate disposal, was the non-availability of bins in most homes, warning that abatement notices would soon be served on defaulting homes while prosecution would follow early next year.
According to him, "Ownership of waste bins is a must for all homes and defaulters will soon get abatement notices, to be followed later by prosecution from January next year".
The LAWMA helmsman also appealed to residents to change their attitude, as recyclable waste was a source of income, urging them to cultivate the habit of waste sorting from source, to reduce the volume of waste going to the landfills.
He said, "We have a mandate to visit all the 57 Local Governments and Local Council Development Area of the State, and that is why we have come to your community, to sensitize and enlighten you on the importance of proper waste management. Effective waste management in your community can help prevent the spread of diseases such as cholera, typhoid, lassa fever e.t.c. in your environment, hence, the need to have a bin in your homes, to shut out rodents getting in contact with your waste, and also to aid easy evacuation by PSP operators".
Odumboni also charged the council to mobilize the youths in their communities for local policing, to monitor black spots and apprehend defaulters caught dumping waste indiscriminately.
He said, "I implore you to adopt the idea of mobilizing the youths in your communities to police black spots and apprehend violators, caught dumping waste indiscriminately in the environment. Also, there is value in those items we dispose in our homes, such as cans, papers, cartons, pet bottles, glass etc. Ensure you sort your waste properly before disposal and make use of the PAKAM APP to request for the pick-up of recyclables".
In his welcome address, the Executive Chairman of Ibeju Lekki Local Government, Hon. Sesan Olowa, commended the effort of the Authority toward ensuring a cleaner environment, especially on the road medians, adding that the stakeholders' meeting would bring a mutually rewarding benefit.
"I got the idea of Cleaner Lagos from LAWMA and decided to replicate it in Ibeju Lekki. So far, we have employed about 300 sweepers and 30 gardeners, who help in keeping our environment clean. Also, I have mobilized youth in Ibeju Lekki to police black spots and arrest violators caught dumping waste indiscriminately. These youths were specially trained by LAWMA, on waste policing and arrest of violators", he said.
He added that the taskforce has been effective and defaulters are being arrested and fined appropriately.
His counterpart in Lekki Local Council Development Area, Hon. Bamidele Kasali in his remarks, commended the authority for ensuring a livable environment urging members of his community to appreciate the services of LAWMA, by patronizing assigned PSP operators, and also paying their waste bills promptly.
"I believe your visit to our community will be of benefit to us. I commend the efforts LAWMA has put in place to ensure our environment is always clean. I also appeal to the members of the community to reciprocate the services of LAWMA, by ensuring that they pay their waste bills promptly", he said.
In attendance were senior council functionaries, traditional rulers and senior LAWMA staff including, AGM Performance Management, Mrs. Bimbo Opayemi; District Head West II, Mrs. Tawa Oyekanmi; and District Head East II, Mrs. Bola Adewunmi, among others.
Folashade Kadiri (Mrs.)
Director, Public Affairs
LAWMA